Have you ever binge-watched a show? We've done that. We binge watched Game of Thrones. It took a few episodes to get hooked. And now we can't get enough. The seasons can't come fast enough. Another show we got hooked on was Breaking Bad. That one was strangely addicting. Someday I plan on watching it all again, binge-style of course!
One show I want to try is Gilmore Girls. I didn't watch it before and now it's on Netflix.Netflix released their top 20 fastest binge-watched shows and Gilmore Girls: A Year in the Life is at the top of the list.
One article on The Guardian lists other binge-watched shows and talks about binge racing. Binge racing refers to watching a season within 24 hours of being released. Here I thought just watching a season within 24 hours was enough. Check out the article yourself.
In honor of the most binge-watched and raced show in the United States, we have three coffee mug designs available.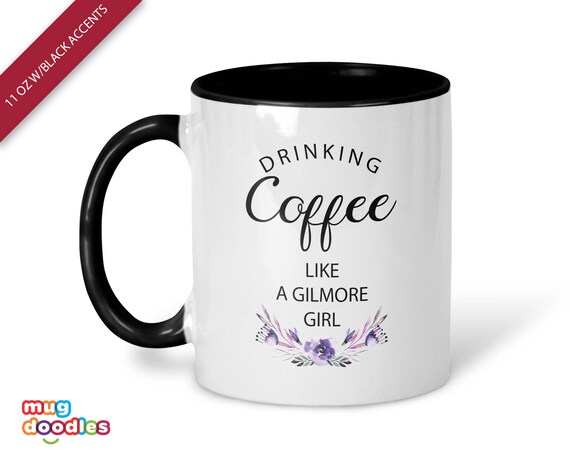 What show do you binge watch? Do you binge race? Tell us more.